Management and Associates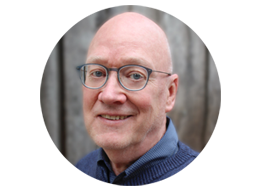 As business manager of Medalliance Consulting, Dr. Thomas Seeger brings more than 25 years of experience in reimbursement marketing. He is not only a proven expert in the field, publishing and lecturing on topics involving health care policy and reimbursement, but he also was instrumental in developing the underlying concepts that became known as reimbursement marketing.
Thomas is specialized in analyzing the market and funding situation specific to a client's technologies, developing tailored reimbursement and pricing strategies and helping implement these at provider, payer or patient level. His work can be characterized by professional competence with ongoing proximity to the markets, decision makers and opinion leaders, as well as having an understanding of the mentality and business practices on both sides of the Atlantic. He knows the problems and needs of his clients «from inside» and has worked for a multitude of well-known companies in the sectors of medical devices, pharmaceuticals and biotechnology.
As needed for specific projects, we work with a selected group of free-lancing associates who help us to assure an optimal service for our clients. All those associates have years of experience working for the drug and device industry and are able to meet the objectives of a wide range of clients – from start-up to established companies, from regional to global players.